Regular price
Sale price
$22.00 CAD
Unit price
per
Sale
Sold out
Set Includes
1 Small 7" x 7"
1 Medium 11" x 11"
1 Large 14" x 14"
Customers' Favourite Use:
"One in every size since I'm never sure where my plastic-free adventures will take me!"
Features
Beeswax food wraps are a plastic wrap alternative. They are great for covering plates, bowls, and casseroles. Take snacks to work or school, and feel proud that you have made a eco-friendly decision to reduce the amount of plastic waste. They simply need the warmth of your palms to hold edges down.
Suggested Care
Hand wash using room temperature soapy water. Do not use to cover hot items. Not to be used to wrap raw meat, fish, and poultry.
Ingredients
100% Organic Cotton | Ontario Beeswax | Jojoba Oil | Natural Pine Resin
Print Designer
Share
View full details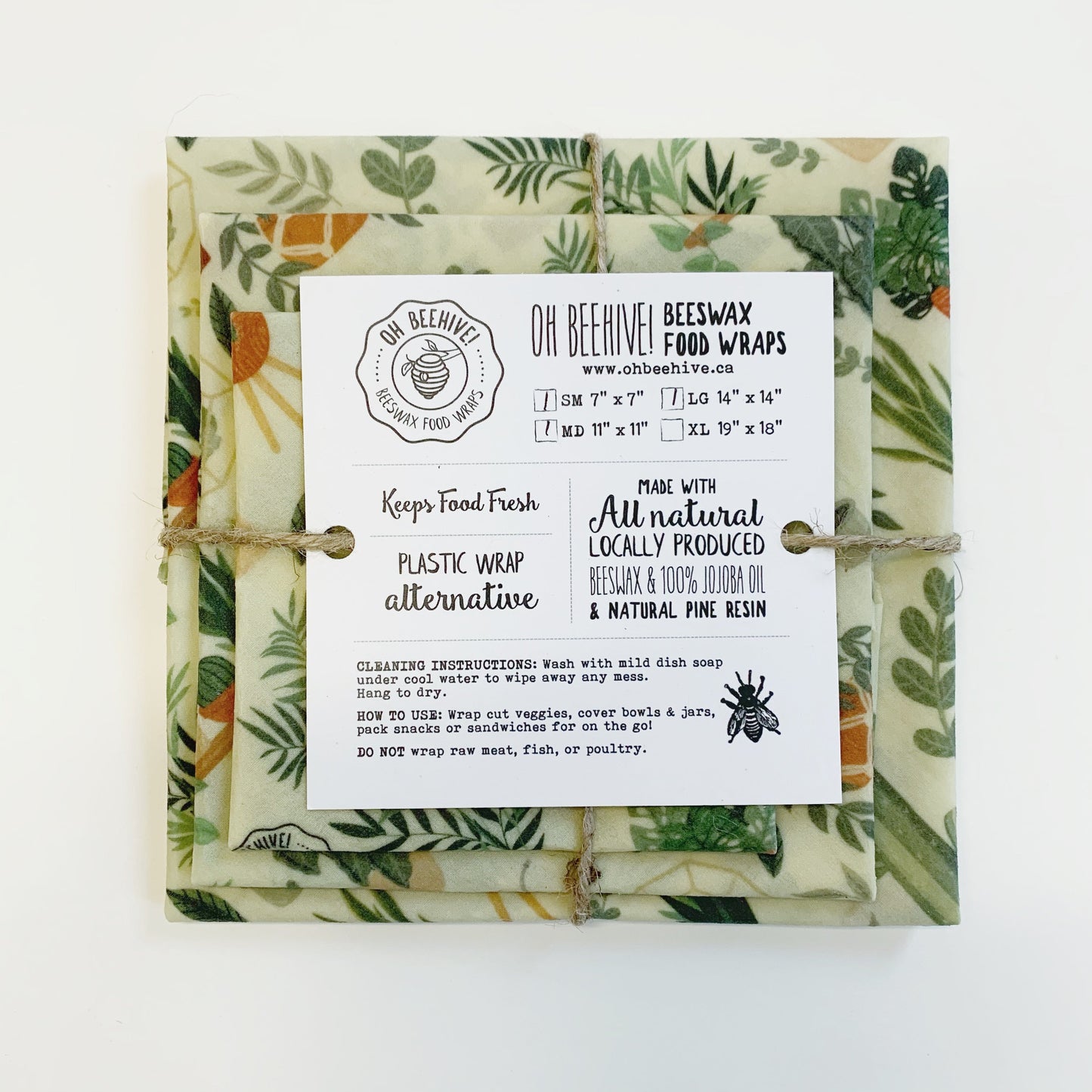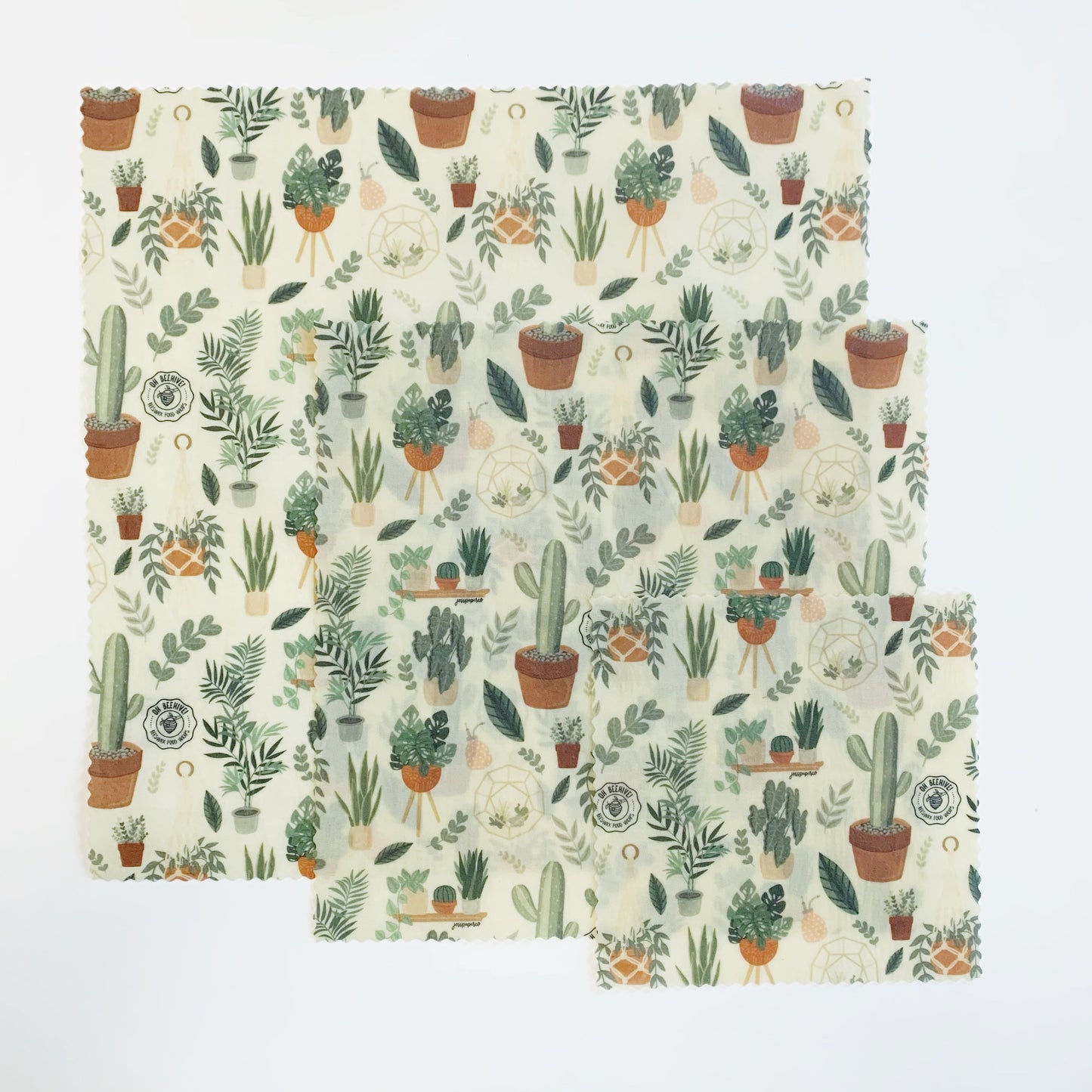 LOVE
Idk why I waited so long to try beeswax wraps this product is amazing. It sticks way better than cling wrap or tin foil, it smells absolutely incredible, and it feels so good not having to throw another plastic zip lock bag out. They are easy to wash and dry, it takes two seconds. If you've been on the fence about trying these I encourage you to get some and definitely try them out!!
Beautiful and useful wraps
I recently bought a bundle of wraps and can't believe how beautiful they are and how long they extend the life of our fruit, veg and bread. The design is a collaboration with Jess' Paper Co and they are adorable! Alison even kindly delivered right to my doorstep. Treat yourself to her products - she deserves the support and you won't be disappointed!
Amazing
I love beeswax wraps and finding this new business was so exciting. And the collab with Jess' Paper Co. was everything I hoped! For sure will be ordering again
I love my new wax
I love my new wax wraps !